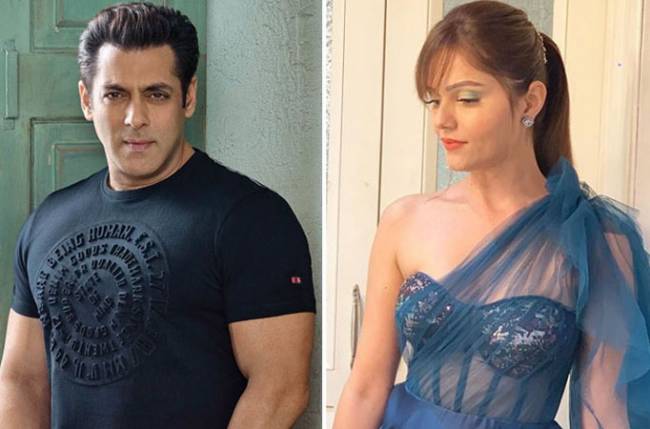 Rubina and Abhinav are a real-life couple in the Bigg Boss 14 house and are playing the game well. They have come to the notice of the audiences.
Though Rubina is a much stronger contestant in the house, Abhinav is playing the game to the best of his knowledge.
Last week, Rubina expressed to Bigg Boss that she felt disrespected during the weekend episode. She said that Salman referred to Abhinav as her personal "saaman." She tells Bigg Boss that he is not a "saaman" but her husband. For his self-respect, she cannot be on the show.
Bigg Boss tried to make her understand that Salman was joking and what he said was in a humourous way. He told her to clear things during the weekend.
Now, we came across a video where Salman confronted Rubina about it during the Weekend Ka War episode and told her that not to involve him in her game as he is not her competition and that this is his house and she is a guest.
Rubina tries to clarify by saying that she didn't involve him and she felt disrespected about the point and voiced it out.
Salman then tells her that if she feels bad with the way he jokes, then he will talk seriously with her.
Well, in the past also, we have seen contestants blaming Salman, but the host doesn't take it to heart and very calmly makes that person understand.
Whom do you support in this tiff?
For more news and updates from the world of television and Bollywood, stay tuned.