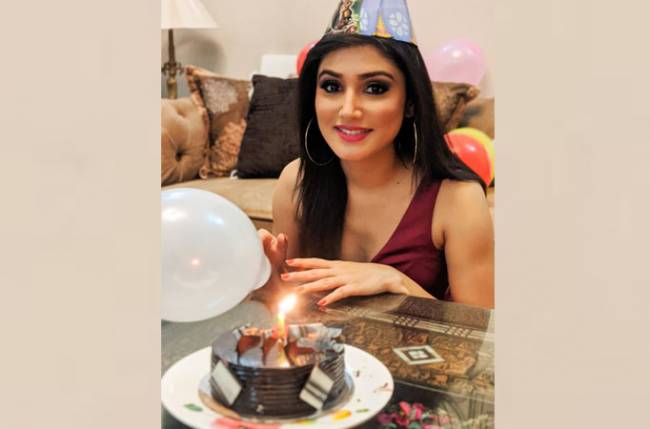 Actress Donal Bisht who's currently shooting for her next web series, The Socho Project shares with us her experience celebrating her birthday during the lockdown. The actress recently flew from Mumbai to Delhi to spend time with her family on her special day.
The actress was in for a surprise when she entered her Delhi house, and her family was waiting to surprise her. She says, "When I entered my house, I saw that my living room was filled with balloons and beautiful decoration; my family members were all set to give me a big surprise! I feel so blessed that I get so much love! I'm happy that I'm able to come home whenever I want. And I love celebrations and my family knows that too. So, they got me a cake and everything, and I even got a princess hat from my father laughs I think that's super sweet!"
She adds, "I always ensure that I celebrate my birthday with my family and so I came to Delhi to celebrate my birthday! I'm happy that the lockdown couldn't stop me!" Talking about her earlier plans for her birthday, she says, "We actually did have some great plans for my birthday! We planned to visit some great international destinations like Europe or Maldives. So, none of that's happening. But I'm glad that I'm spending time with my family. I think we're enjoying as much as we can with whatever resources we're limited to during the lockdown. But for me spending family time on my birthday is precious."
The actress will be seen next playing the role of Sasha Pink in the web series, The Socho Project, where she'll be seen in a never-seen-before avatar!