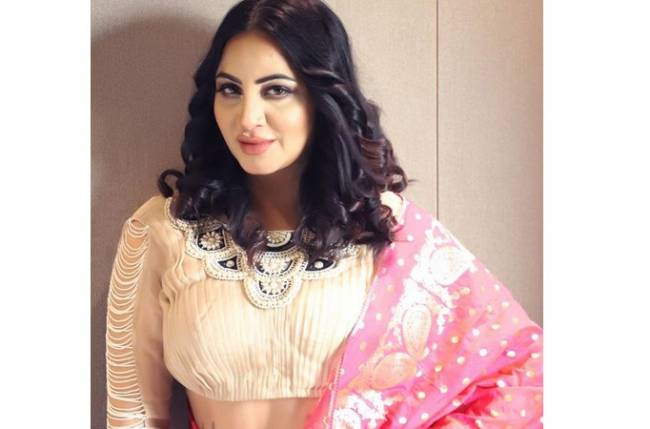 Arshi Khan is a popular face in the world of entertainment. On the surface, it may appear that Arshi is the queen of elegance, but the truth is that this diva likes to surprise fans with her humour too.
If you go down Arshi's feed, then you will discover her goofy side as well. She first caught everyone's attention when she made her way to Bigg Boss season 11.
She later appeared in season 14 of the show and yet again impressed people with her conduct.
Post her stint in Bigg Boss 14, the actress has gained a lot of popularity and is demand for many projects.
As we had reported earlier, the actress has been approached for her swayamwar, and the show has gotten a title.
As per media reports, the show is titled Aayenge Tere Sajna, and it might be hosted by Arshi's very close friend Rahul Mahajan.
The show is expected to go on air in the end of April, and an official announcement is expected by the makers and the actress.
Before Arshi, Rakhi Sawant got engaged on rhis show but soon broke up with Eliesh.
The second season had Rahul Mahajan who got married to Dimpy Ganguly, and but then, after a few years they got divorced. Then it was Mallika Sherawat who had her swayamwar on The Bachelorette India, where she had got engaged but later claimed that she had broken up owing to lack of compatibility between the two.
Soon, Arshi will be joining the brigade, and it will be interesting to see what kind of potential grooms she gets.
For more news and updates from the world of television, movies, and OTT stay tuned.