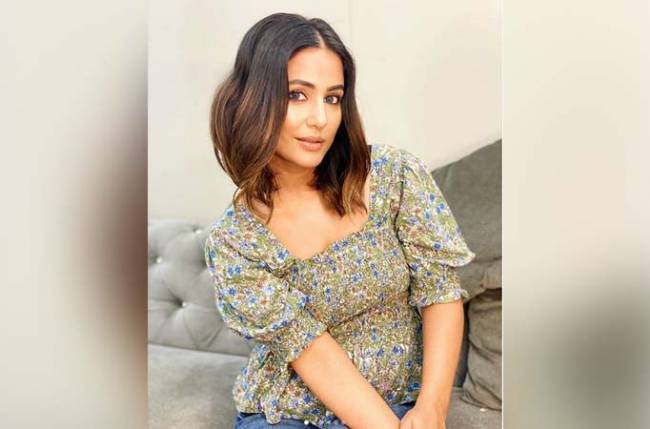 The fifth season of Ekta Kapoor's supernatural show Naagin has hit the TV screens and as expected, fans are already going crazy over it. The first few episodes of Naagin 5 saw Hina Khan essaying the role of Naageshwari. It got recently learnt that Hina Khan was brought on-board Naagin 5 only to introduce the show, however, in just a few episodes, she managed to enthrall one and all. So much that there are Naageshwari Dolls in the market now for all her fans.
Hina took to her Instagram account to share a picture of these dolls. On her Insta stories, Hina Khan aka Naageshwari shared a collage of the doll and her character from the show while writing, "WOW this is cute #NaaginDoll." She shared one more picture of the doll. We see the Naageshwari's doll version dressed exactly like her in a red outfit and even the jewellery is similar.
Talking about her exit from the show, Hina Khan in a live chat made it clear that she does not want to do Television for a while, but she picked up Naagin 5 only for Ekta Kapoor. "When she (Ekta) called me herself I couldn't say no. Had it been somebody else, I am openly saying I would have said no. But it was Ekta so I could not. I have a lot of respect for that lady. She is like an inspiration to me. She knows the fact that I don't want to do television. I was also offered Naagin 4 as well. Obviously main karna nahi chahti hoon, nahi toh I would have done it but I don't want to do TV," she said.
For more news and updates from the world of television and Bollywood stay tuned.