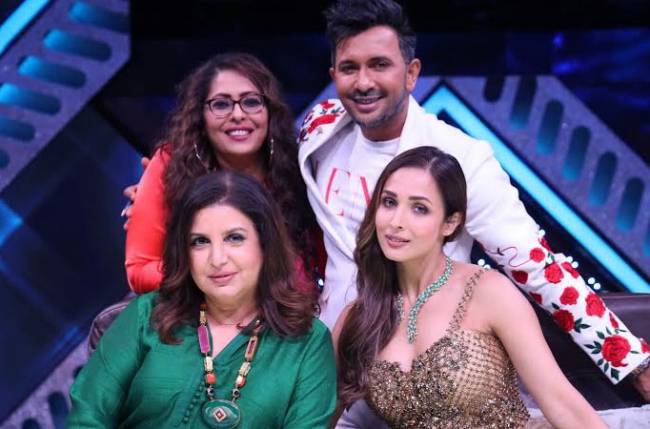 Sony Entertainment Television's India's Best Dancer is ranked among the best dance shows ever on the small screen circuit. This weekend, the show will welcome the multi-talented Farah Khan on its 'Romance Special' episode. The contestants will be seen performing on the iconic love songs choreographed by Farah Khan. The multi-faceted director enjoyed all the acts and praised the choreographers for their unbridled talent.
Contestant Akib with choreographer Paul danced on the song Gerua from the film Dilwale, which made Farah Khan nostalgic. She said that she loved the act and their interpretation of the song. "I had goose bumps seeing the slow-motion moment that Paul and Akib did, in movies it is done with special effects. But this was amazing. It was heart-touching." After their performance, Farah had an interesting story to reveal about the choreography of that song. Farah had reached out to Geeta to help her choreograph the song to which Geeta Ma had to decline as she was relentlessly shooting for dance reality show Super Dancer. Geeta Ma said, "I had to ditch Farah Khan for Sony TV as I was shooting for Super Dancer that time. While we had planned the whole dance here, I couldn't go with them, so my loss. When she had gone to shoot at the location, my heart belonged there as my choreographers had gone with her and I couldn't. Once they were back, they had so many stories to share, like in what conditions they choreographed, but even god helps, and he created a rainbow effect which was natural and not at all created in the edit. Farah ma'am makes most of the situation and can make do with any condition at hand, without any excuses. If it's raining and she thinks that the song can be choreographed in the rains, the plan changes on the spot. She is my lady Midas, 'Woh jahan haath rakhti hai, woh sona ho jaata hai."
Furthermore, the contestants paid a special tribute to Farah Khan – something that one should not miss!