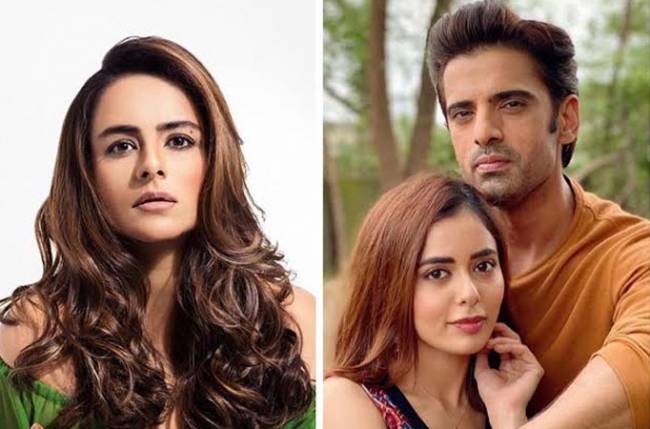 Star Plus gears up to launch a new show 'Lockdown Ki Love Story' featuring Mohit Malik (Dhruv) and Sana Sayyad (Sonam) in lead roles and popular actress and talented basketball player Prachi Tehlan sends out good wishes to the team as they embark on a new journey.
Diya Aur Baati Hum fame Prachi Tehlan who was recently in the limelight for her wedding that took place during the lockdown also sets in a perfect example to guide Dhruv (Mohit Malik) and Sonam (Sana Sayyad) as they too intend to get married during the lockdown in their upcoming show.
On that note, actress Prachi Tehlan says "Lockdown has had an impact on all areas of our life, including the way we look for love. I was fortunate to take this lockdown period as an opportunity to get into the new phase of life, without unnecessary grandeur and glory, in presence of the near and dear ones only. My marriage was the most beautiful part of this lockdown journey and as we (me and my partner Rohit) are enjoying this blissful journey, I would like to congratulate Star Plus, Rashmi Sharma, Mohit Malik and Sana Sayyad for bringing forth the show 'Lockdown Ki Love Story' which is an interesting, fresh, and cute story of love. After watching the show promos, all I can say is, these are not the ideal conditions for love to blossom. But, the darkest of times can produce the most beautiful romances. Lastly, I urge the audience to shower this show with their love and appreciation as we gear up to watch the story of a modern-day fashion designer and a desi banker who meet amid a Lockdown situation."
Star Plus, viewers to witness an enduring chemistry of two lovebirds who are completely different from each other. The show to also feature popular actors like Vijay Tyagi, Jayati Bhatia, Deepika Upadhyay, Asutosh Tiwari, Rakesh Kukreti, Kashish Duggal, Ananya Khare, Nazea Hasan, and many others.
Watch 'Lockdown Ki Love Story' every Monday to Saturday at 7pm only on Star Plus.