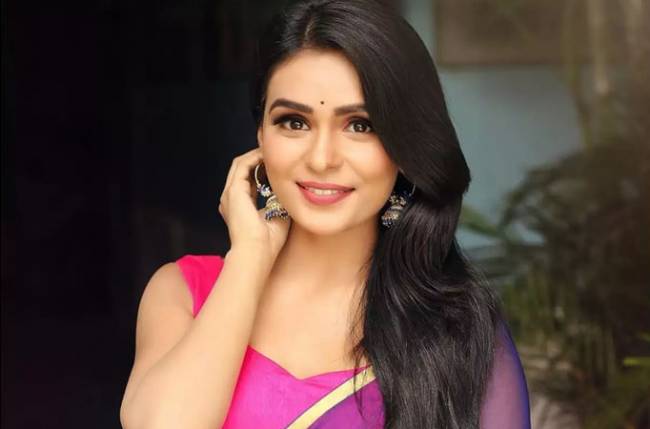 Sonal Vengurlekar, who is returning to the small screen with TV shows like Gupta Brothers Chaar Kuware from Ganga Kinare is happy to be back on the sets.
According to the sources, the actor spoke about her role, on performing comedy for the first time and shooting during the pandemic.
Sonal also opened up about her decision of calling out her producers on social media over non-payment of dues and how she dealt with weak moments during the lockdown.
She also shared her thoughts about the campaign of Justice for Sushant Singh Rajput, the drug menace in the entertainment industry and more.
"It feels really great that all of us, who were bored sitting at home for five months, are now back on the sets. We all are very happy and excited. We are happy, our show has had a change in concept and has become comedy so there is a lot of happiness on the sets all the time.", says Sonal.
On being asked regarding the difficulty behind performing comedy on-screen, she agreed to it being very challenging even after already shooting for five-six episodes.
On being asked about her new show Gupta Brothers Chaar Kuware from Ganga Kinare, she replied, "The show's name tells us that it is about four brothers who want to stay bachelor for the rest of their life. I am playing a friend to one of the brother's Alok in the show. I am playing the role of Jaya who has been in love with Alok since childhood. My only intention in life is to somehow manage to enter their house and impress them. I am always trying to prove the brothers that I am a perfect match for the brothers. Also, I am the only girl who is allowed in the house."
To this, she adds on signing up for this show before the pandemic (i.e. sometime in December last year). With the onset of their shooting schedule, they had a fear at the back of their mind regarding the ongoing pandemic situation, which also got sorted in time.
Sonal shared about her turbulent phase when she had to deal with both depression and suicidal thoughts simultaneously. She said, "I stay with my parents but I am their only child and I have always stayed alone. When I am not occupied with work and negative thoughts come to my mind very easily. There were many times during the lockdown when I used to think that what if work doesn't resume soon? Things don't work out or the financial issue is not sorted what will I do? I would slip into depression and start thinking negative. There were times during lockdown when I would get suicidal thoughts. But I would always try to divert my mind towards positive thinking and I always remind myself that I am the only child of my parents and If I do something wrong what will happen to them. If my parents would have not been around I might have taken a wrong step, but I always think about them. Now, I just express myself openly whether I am happy or sad I express my feelings."
Sonal was taken aback to know about SSR's sudden demise. Then she recalled of how her closed ones were checking upon her during that time, advising her to never jump into taking up impulsive decisions even amid her lowest.
Lastly she added her views regarding the whole #justiceforSSR movement and the ongoing B-Town related drug-fiasco nation-wide. "The entire justice for Sushant Singh Rajput has become something else. The names that are coming out in the drug case should come out. I am not saying that people who are involved shouldn't be exposed. But the priority was to find the culprits, the reason behind his death and giving his family justice. But the focus and investigation has gone somewhere else. The TV channels are just running behind TRP ratings."; she said.