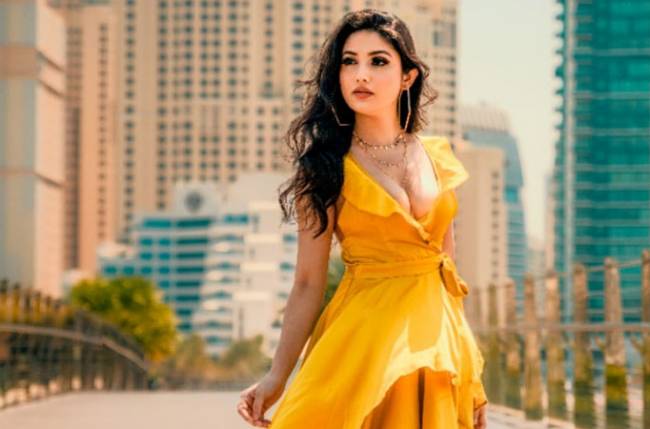 Actress Donal Bisht who is popularly known as one of the finest actresses on Indian Television recalls how difficult it was initially to get herself established in the industry. The actress who is a self-made woman is currently in a soup of some exciting projects. But the starlet did not have it in the easy way, talking about the same She opens up about her initial struggling days before the stardom kicked in.
She recalls "First time facing rejection and how you dealt with it. The rejection was actually heartbreaking! I was in Delhi when I got selected for a show. The makers actually came all the way to Delhi to take my look test and everything from the shooting dates to my part in the show was decided. Everything was good until I realised they haven't got back to me as the shoot date was inching closer. So, I called them up myself and I was shocked to hear when they said that they selected another girl. I mean, EVERYTHING was confirmed! So it was the channel's call to select another girl, even though the production liked me"
Furthermore, the Ek Deewana Tha actress explained how she did not let the incident perpetuate her dream and that she kept working hard towards accomplishing it. "But the incident left me so heartbroken that I said to myself that Mumbai was a lie, and that is never come back again to work or give auditions. But then the actor in me was too passionate to give up and I set foot in Mumbai again, started giving auditions and succeeded! Of course I do have a long way to go though" Donal concluded.
On the work front, she is currently gearing up for the release of her two upcoming web shows, named 'The Socho Project' and 'In Cold Blood' respectively. Apart from that she will be soon seen grooving on to a peppy dance number called 'Fukre' alongside actor Abhishekh Verma.