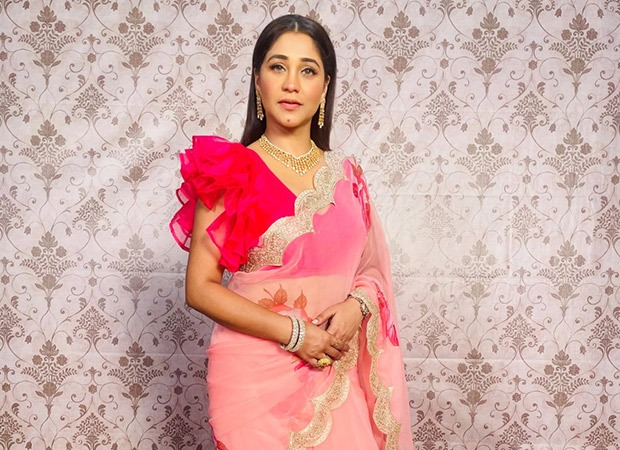 Zee TV's popular fiction show, Meet focused on the story of Meet Hooda (Ashi Singh), who questions societal norms of gender roles and proves that there's no work or responsibility that a woman can't take on! The show recently took a 16-year leap where Ashi Singh has returned in the role of Meet and Manmeet's (Shagun Pandey) daughter Sumeet whereas she is paired with Syed Raza Ahmed as Shlok. Readers would recall that the show also featured Amarapali Gupta as Shagun who harbored deep affection for Manmeet.
The current storyline focuses on Sumeet Sangwan, who is born and brought up with a silver spoon and is from a rich family. But the tables have turned for her after marriage as she is married in a lower-middle-class family, where she has to understand the struggle of life from the scratch. Amidst the ongoing drama, the viewers will also witness popular actress Amrapali Gupta return as Shagun. Viewers may recall that Shagun, who was obsessed with Manmeet, wanted to take revenge from Meet as Manmeet left her for Meet.
Amrapali, who has returned not only returned to the show but also the channel after almost 4 years, is excited about it. Talking about acting again after lockdown, Amrapali said, "I am happy to enter a show that has been a hit for years on television. It is not an easy task to fill someone else's shoes, but I think this is a part and parcel of the industry. In fact, I am actually making a comeback to acting after lockdown with Meet, and am really excited about it. Playing a negative role is not a new thing for me, I have done it in the past, but every role comes with its own challenges, which helps me improve my craft."
She further added, "I didn't think twice and accepted their offer, and I must mention that I am excited to learn and grow through this show. I have already developed a great bond with everyone on the set. I am glad that I was given the opportunity to play such a strong character on screen and I am really looking forward to exploring this character post the leap."
Currently, the show's storyline revolves around Sumeet, who is romantic, over-confident and unfocused in life unlike her mother Meet. She has never known adversity but is very empathetic in nature towards everyone. On the other hand, her love interest, Shlok is a lower-middle-class man, who has traded his passion for music to make money, because for him 'family comes first'. He is righteous and ambitious but mischievous in nature. While Amrapali's entry created a lot of havoc in the life of Meet and Manmeet, viewers will be excited to see how her presence affect Sumeet's life. Meet airs every day at 7 pm only on Zee TV.