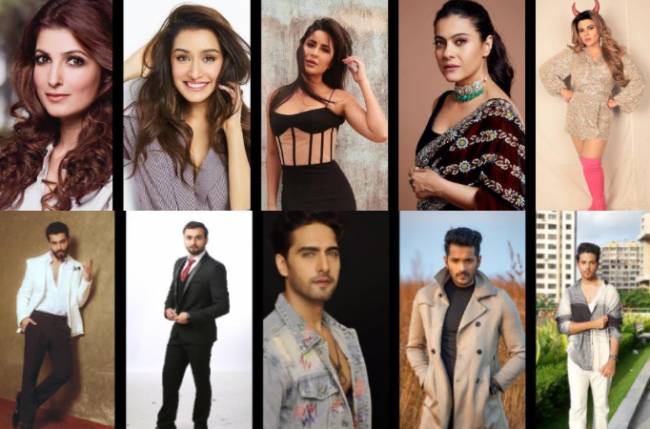 Raksha Bandhan is a fun day spent with siblings and family over food, conversation and laughter. The occasion is almost here and we all have been making plans, preparations, as to how to make the day special. How about some fun to ease out the prep induced tiredness? Well, we have an idea. We asked a few male celebrities to take the name of that one Bollywood actress that they would like to have as their sister and why? Here's what they said:
Sharad Malhotra: I would love to get a rakhi tied byTwinkle Khanna. I admire the fact that she balances her life and family so perfectly.
Mrunal Jain: Kajol would probably be the ideal sister for me. She is bubbly, sensible and I am a huge admirer have watched most of her films.
Sagar Parekh: I would like to get a rakhi tied by Rakhi Sawant, because her name is also rakhi. (Laughs) Jokes apart, I think she is bold, fierce and she would be a good elder sister, someone who would always be on my side no matter what.
Sneh Binny: Shraddha Kapoor, I would say. She is talented, professional and comes across as a genuine human being.
Rohit Purohit: I feel I would like to get Rakhi tied by Katrina Kaif. She gives very positive vibes on-screen as an actor.