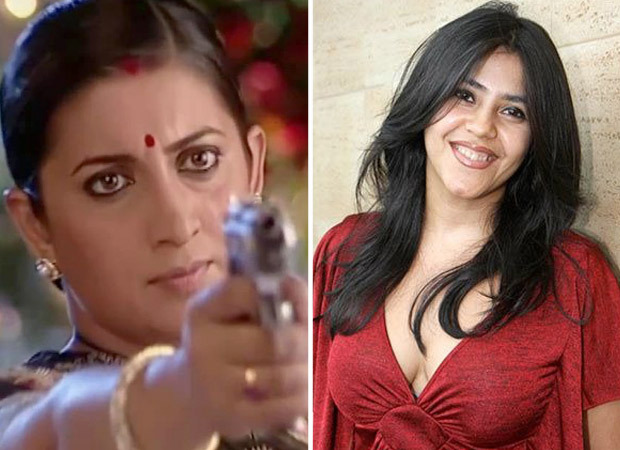 Indian television history as the iconic soap opera Kyunki Saas Bhi Kabhi Bahu Thi, led by Smriti Irani, completes 23 successful years since its first episode aired. Premiering on July 3, 2000, the show captured the hearts of millions with its compelling storyline, memorable characters, and family drama that resonated with audiences across the nation. Celebrating the milestone and Guru Purnima 2023, Ektaa Kapoor took to her social media handle and recalled tearing her contract.
Ektaa shared a video of Kyunki Saas Bhi Kabhi Bahu Thi's introduction, along with a heartfelt note. Ekta reminisced about a moment in 1994 when she visited her friend Shabina's house and met Pandit Janardan. The pandit predicted that Ektaa would have her own company and advised her to wait until her 25th year when she would create a show that people would watch as they did with Ramayan and Mahabharata on Doordarshan. Ekta expressed doubt about making a mythological show of such calibre but remained open to the possibility.
She further added that in the year 2000, after the success of Hum Paanch and with six years gone by, Ekta Kapoor approached Sameer Nair, urging him to give her a drama series. Her South Indian drama was performing well, and she believed that Hindi channels should take notice. Sameer agreed, and during that same year in March, Ekta made a significant decision—she tore up the contract of a new girl she had cast but ended up signing her as the lead instead. Coincidentally, it was the girl's birthday, who we now know as Smriti Irani.
She concluded her caption with, Year 2023 July it's guru Purnima n I look at my son n think ' Khelne Wale Baith Ke Dekhenge / Naye Khiladi Khel Yeh Khelenge / Rishton Ka Rang Badla / Naaton Ka Dhang Badla / Aaina Phir Bhi Wahi," while wishing Guru Purnima to her followers.