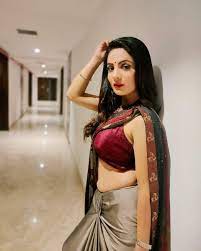 We are constantly reporting updates about various television shows and upcoming tracks of the same.
Well, now we have exclusive information about Dangal TV's most popular and watched show Crime Alert.
Dangal TV's Crime Alert has been airing different sets of crime stories to create awareness among the masses.
We have learned that popular actress Amaira Jairath has been locked for the show.
Amaira will play Leena Dubey's character opposite Puneet Channa.
The story's name will be Chir Haran.
Popular casting director Pradeep Rite has done Punit's casting for Crime Alert.
Stay tuned for all the latest updates.