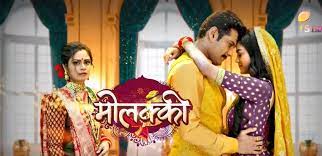 Accidents on television sets are always scary. Earlier, Pandya Store, Divya Drishti, and Paramavtar Shri Krishna had fire breakouts and accidents on the sets. Now, there was a mini blast on the sets of Colors' Molkki.
The show was being shot in Klicknixon Studio, Chandivali, when the incident took place. Purvi-Vipul's wedding sequence was being shot. An eyewitness said, "For the wedding sequence, the fire was lit in the mandap set-up, it was connected to a gas cylinder. Apparently, due to the gas leakage, the blast happened. It had an intense impact. The behind the lens team tried to control the situation. The shoot was on a halt for a couple of hours. The actors were traumatized but the director was kind enough to let them come out of the trauma and only begin shooting after the precautions were taken".
Naveen Sharma, who plays Vipul, said, "It wasn't that major. It was only a minor accident. I was numb for few minutes, things weren't syncing in, but later the production took charge of the situation immediately. I thank God for saving us from a big hazard".
Meanwhile, Toral Rasputra aka Sakshi is set to exit the show. Rishika Nag and Mohit Hiranandani will enter the show.