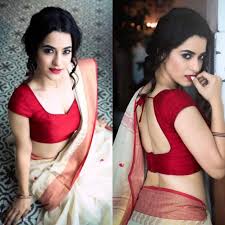 Akansha Sareen was last seen in Star Plus' show Shaadi Mubarak. The actress played the role of Rati Jindal on the show.
We all know that Akansha played a negative role on the show and fans lauded her for her stellar performance.
Well, before she rose to fame with her role in Shaadi Mubarak, Akansha has been a part of shows like Laal Ishq, Yeh Teri Galiyaan, Savdhaan India, Dil Toh Happy hai Ji among others.
In an exclusive interview, Akansha revealed that she is all set for a new project soon. However, she can't divulge details and is waiting for the right time to announce.
Further, Akansha spoke about how television content needs to expand and actors are still stereotyped for their roles and look as well.
Akansha said, "I still get negative role offers where I have to be a hurdle in the heroine's life. I don't find it interesting."
She further said, "We don't get just stereotyped for the characters we had played earlier but also for our looks. It's people's perception that actresses with fair skin and sharp features are apt for negative roles and dusky skin actresses are for positive roles."
Akansha reveals that she has been told not to give auditions for positive roles as they don't find her apt for positive roles on the basis of her looks.
Well, Akansha has got a point.
What's your take on this? Tell us in the comments,
Stay tuned for all the latest updates.