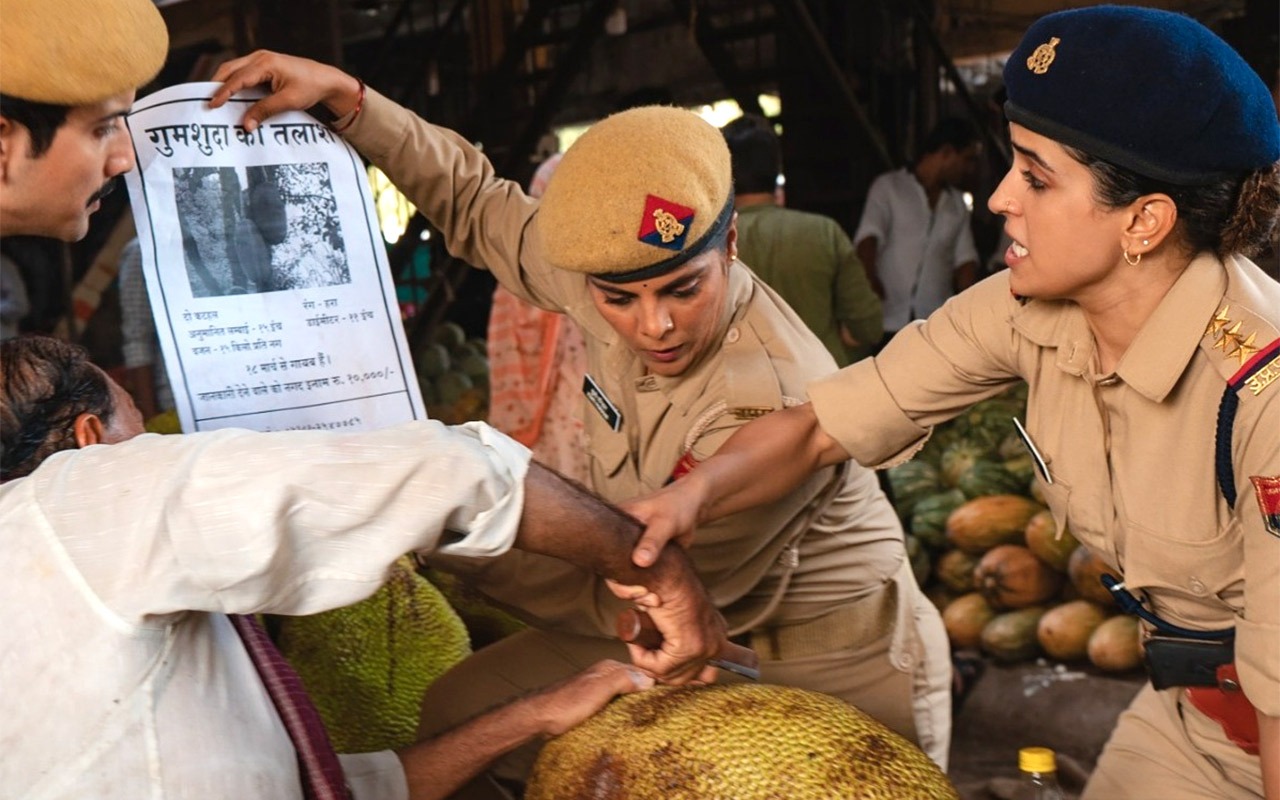 Sanya Malhotra, in association with Sikhya Entertainment and Balaji Telefilms, is back on Netflix with Kathal. It is a story of a young, earnest and ambitious police officer, hoping to solve the mystery of 2 missing Kathals with a kick of quirk, humour and satire! Join Mahima (Sanya Malhotra) in her crusade of finding who stole the missing Kathals and uncover the mysteries of the small town, Moba, along the way. The distinct characters who help her in her crusade like Rajpal Yadav, Vijay Raaz, Anantvijay Joshi and Neha Saraf and more add to the mayhem of finding the missing jackfruits.
Ruchikaa Kapoor Sheikh, Director of Original Films, Netflix India said, "The process of taking this quirky satirical story from idea to screen has been as thrilling as the film. At Netflix, we believe in empowering storytellers to push boundaries and bring to life ideas that not only entertain but also leave a lasting impression and Kathal – A Jackfruit Mystery, is one such film, straight from the Indian heartland. Working with great filmmakers and original storytelling is our superpower and we can't wait for our audiences to see our new film."
Talking about the trailer launch of the film, co-writer and director Yashowardhan Mishra says, "It is such a thrilling experience to be launching the trailer of my first film, Kathal- A Jackfruit Mystery. Through our storytelling clubbed with an ensemble of extremely hardworking and talented actors, we have created a story that will make the audiences laugh while also making sure they go away with a strong thought. Quirky satire comedies are few and far to come by, and we have sketched every character's graph with extreme sensitivity and thought. I cannot wait for the audiences to watch the film on May 19, streaming only on Netflix."
Adding onto this, Guneet Monga Kapoor, Producer and CEO at Sikhya Entertainment shares, "We at Sikhya always take pride in delivering homegrown stories that are global in their approach. We are excited to give our audiences a family entertainer, Kathal – the jackfruit mystery, this summer! Sanya along with Rajpal, Vijay, Anant and the others will take you on a joyride to uncover the mystery of the stolen kathals, helmed by Yashowardhan Mishra, our debut director. We are so thrilled to be launching the film on Netflix along with Balaji Telefilms, both of whom have supported us in bringing distinctive and relevant content to a global forefront."
Ektaa R Kapoor, Joint Managing Director, Balaji Telefilms, shares, "Kathal- A Jackfruit Mystery is an extremely unique and quirky satire comedy inspired by true events. The quest of finding the missing Kathals is going to be a hilarious and nuanced one that I am sure the audiences would not want to miss. Producing Kathal has been a wonderful experience, and I am proud to associate with Netflix and Sikhya Entertainment for this film. Collaborating with Guneet Monga on this project has been a real pleasure. She is a visionary producer who truly understands the power of storytelling. With Kathal, we aimed to create a film that not only entertains but also leaves a lasting impression on the audience."
Help Mahima find the missing Kathals on May 19, only on Netflix!