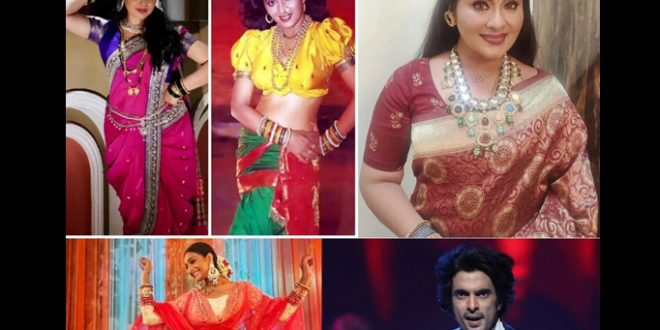 MUMBAI: From classical dance form to contemporary or Bollywood style, dance is a form of expression that helps convey different emotions; it is also an art that relaxes mind and body.
For some, dance is a passion while others do it as a hobby or for physical fitness. On International Dance Day, TV actors spoke about their interest in dancing and also shared their favourite Bollywood celebrity dancers.
Shubhangi Atre, who is popular for playing Angoori bhabhi in 'Bhabiji Ghar Par Hai', said that she is fond of Bollywood actress Madhuri Dixit's dancing and called it the epitome of dance in Bollywood.
"I enjoy watching her dance with so much grace and style on screen. No one can match her perfection. The title 'Dancing Diva' is genuinely hers. As a dance enthusiast, I could watch her perform for hours, and her expressions and smiles were captivating. She inspired me to pursue my passion for dancing. Besides Bollywood, I appreciate Indian classical dance forms. Even if my work schedule is hectic, I take some time out to dance every day. I remember the day when Jackie Shroff Dada was shooting with us, and he compared me to the iconic Madhuri Ji. I was on cloud nine that day, and it was one of the most fulfilling compliments I had ever received."
"Madhuri Ji and I are trained Kathak dancers, and it is one of my dreams to perform with her," she shared.
'Tere Ishq Mein Ghayal' actor Gashmeer Mahajani, who also participated in dance-based reality show 'Jhalak Dikhhla Jaa 10', shared about his journey as a dancer.
"My dance journey began as a kid who loved to emulate Govinda. I adopted choreographer Darrin Henson's style, which was the secret to Britney Spears and Michael Jackson's stellar dance moves. The art form has given me the freedom to express myself without any inhibitions," he said.
TV actress Sudha Chandran, who is a trained Bharatanatyam dancer expressed her love for dance and said: "I owe a huge part of my identity to the art of dance. It has always been by my side as a friend, guide, teacher, and companion. It taught me how to be in sync with myself. Nothing instills grace, discipline, and the hunger for perfection quite like dancing. It is one of my favourite ways to de-stress and it is the ultimate mood lifter."
Aishwarya Khare who essays the role of Lakshmi in 'Bhagya Lakshmi' also spoke about her passion for dance and how as a kid, she used to copy the dance steps from Bollywood songs.
"I have always loved dancing, I remember when I was a kid, my sisters and I used to watch songs on television and try to copy the exact same steps. And somewhere that's how we all learnt dancing. I wouldn't say I'm a professional, but I know I can dance really well, especially when it's freestyle and Bollywood," she concluded.